Disclaimer: all prices below are subject to change. If you know of any rate changes, do not hesitate to reach out to me via email: yassir@writeworldwide.com
This list was originally published on the 5th of August 2017. I have updated it to include more information & details.
What is more enjoyable than going on an infinite, all-expenses-paid adventure all over the world?
Just a few decades ago that wasn't possible except for a select few people.
But with the recent dominance of travel magazines and their continuous demand for remote travel writers, more and more people are jumping on the bandwagon.
If you're into backpacking, tourism, or any other type of travel, writing for well-paying travel magazines could help you cover all of your travel costs!
Without further ado, here are 35 great travel magazines that work with freelance writers.

1. National Geographic – Intelligent Travel Blog
Intelligent Travel Blog is an online section of the well-known magazine National Geographic. They're looking for writers who can write content within the following categories: travel photography, adventure, digital nomad, travel with heart, and more.
For categories other than travel photography, the word count is usually 500 to 1,000 words. The pay, according to WhoPaysWriters.com, is $0.5 per word.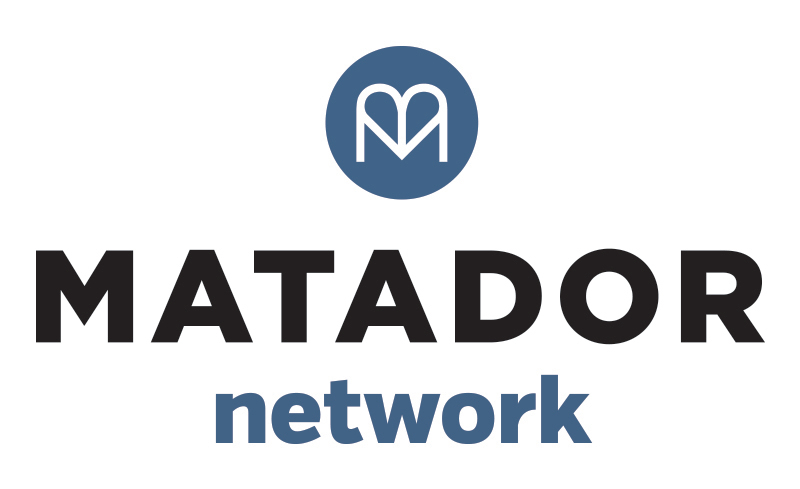 Matador Network is a famous online travel publication among world travellers. Unlike many websites, Matador Network relies totally on freelance work to nurture its blog and keep their content pipeline full with travel, food, outdoor, lifestyle, and other travel-related articles.
To make it easy to work with freelancers, Matador Network has created a forum called, "Matador Creators Community." This allows new writers to pitch ideas based on editor suggestions in the marketplace.
In order to assign articles, Matador Network editors usually require 3+ samples of previous travel writing. After approving your pitch, the editors will offer you $20 to $60 for your post.

Elsewhere is a widely-read travel magazine and one of Australia's leading content creators. They seek freelancers to pitch them ideas within topics like food, travel news, destinations, cruises, and tours.
Elsewhere usually publishes short articles that do not exceed 1,500 words. They pay writers $0.65 (AUD$0.80) per word. They also prefer that writers reach out to them via email.
4. Pathfinders Travel Magazine
Pathfinders Travel Magazine publishes content dedicated to minorities – specifically African Americans. It showcases destinations, restaurants, and hotels all around the world, along with travel stories featuring minorities.
You can submit content that ranges from 500 to 1,000 words and expect to get paid a flat rate of $150.
Backpacker is an online and in-print magazine interested in outdoor, backpacking, hiking, travel skills, etc. The magazine focuses more on the practical aspect of backpacking and how to overcome its challenges.
They advise first-time magazine writers to get familiar with querying magazines before pitching editors. To reduce the risk of your pitch being rejected, they also suggest pitching a department or a short online-only piece.
For every approved post that ranges from 1,500 to 5,000 words, freelancers can expect to earn $0.4 to $1 per word.
AOL Travel shares enticing content (i.e. lists of top travel spots, open competitions for readers to visit several destinations around the world) along with travel news and tips.
AOL Travel hires freelance writers to produce both long-form and short-form content for their blog. According to a report at WhoPaysWriters.com, they pay freelancers $0.20 per word.
The Culture Trip is a media start-up specialising in travel. To create high-quality content that will stand out, they're hiring city-based freelance writers who can write about travel in their hometown/country in English.
The Culture Trip requires writers to have at least 1 year of online writing experience and various samples of previous work – preferably travel and arts & culture.
They expect you to "write a large number of snappy, shareable stories" and respect deadlines.
WriteWorldwide team member Ciaran McEneaney writes for Culture Trip and had this to say about his experience –
"Although the starting pay per article isn't amazing, writing travel and culture related pieces about your home city or country is pretty easy. There's a bit of a learning curve as you need to upload your articles with copyright-free images, add tags, internal links, addresses, etc., but once you get the hang of it, it's an easy way to give your monthly income a nice boost.
They expect you to write a minimum of 20 articles per month, so if you do one per day Mon-Fri, you can easily manage it along with other clients. Commissioning editors usually come up with topics though you're also free to suggest your own.
And most importantly, they always pay on time."
The Culture Trip only accepts writers from the following locations:
London – Paris -Belgium – England – Scotland – Wales – Ireland – Germany – France – Italy – Croatia – Montenegro – Slovenia – Austria – Switzerland – Poland – Spain – Portugal – Turkey – Greece – Hungary – Bulgaria – Romania – Czech Republic – Slovakia – Russia – Sweden – Norway – Finland – Iceland – Denmark – Baltic states – New York – Washington, DC – Miami – Boston – Chicago – Orlando – Texas (Austin) – Nashville – New Orleans – California – West Coast, USA – Canada – Mexico – Hong Kong – China – India – Sri Lanka – Japan – Korea – Taiwan – Malaysia – Singapore – Indonesia – Cambodia – Maldives – Philippines – Vietnam – Burma – Thailand – Australia – New Zealand – Pacific Islands (Fiji, Papua New Guinea, Tahiti) – UAE – Jordan – Oman – Iran – Lebanon – South Africa – Morocco – Egypt – Tunisia – Ghana – Nigeria – Kenya – African Islands – Puerto Rico – Cuba – Brazil – Colombia – Bolivia – Uruguay / Paraguay – Peru – Chile – Argentina – Ecuador – Costa Rica
LA Times is one of the most prestigious magazines in the world with millions of monthly readers; therefore, they expect writers to provide unique content that will hook readers.
Los Angeles Times accepts different types of articles such as Weekend Escape, Travel Destinations, and Features.
Editors require that freelancers send a manuscript with their pitch. They will then review your submission. If your article is approved, you'll get paid $700 for your writing and extra for photos.
Transitions Abroad is a magazine that specialises in volunteering, studying and working abroad.
Freelance writers can contribute to all sections (i.e. Working Abroad, Culture Travel, Adventure Travel, Budget Travel, Education Travel.) Travel Abroad has written a very detailed guide for each type of blog post, this makes it easy for writers to pitch their ideas and write articles that best fit the magazine.
Payment is upon approval, ranging from $50 to $150 for 1,500 to 2,000 words articles.
10. Wanderlust
Wanderlust is an English publication providing travellers with information about tons of international destinations. They hire freelancers to write magazine features.
Wanderlust requires writers to send one-paragraph proposals instead of completed manuscripts. If an editor decides to run your piece, they'll send you an invoice request and complimentary copy of the magazine upon publication. Then, you can expect to get paid no less than £220 30 days later.
11. HAWAII Magazine
Hawaii Magazine is a Honolulu-based publication publishing articles and photography of Hawaiian travel attractions.They're looking for writers to contribute to the Hotels, Food & Drink, Islands, Lifestyle, Things to do, and Guides sections.
New writers should send samples of their published work along with a pitch to the editor of the magazine.
Hawaii Magazine offers freelance writers up to $600 for every published article.
Conde Nast Traveler is one of the best – if not the best – travel magazines in the world with millions of monthly readers.
Along with in-house writers, Conde Nast Traveler relies on well-experienced freelancers to pitch manuscripts for the digital and print versions of their magazine.
According to several reports, Conde Nast Traveler pays travel writers to submit articles about Arts & Culture, Travel Inspiration, Destination Guides, etc. They pay is from $1 to $2 per word.
Budget Travel is one of the top travel magazines for low-budget travellers. They ask freelance writers to send a copy of their published work as a sample, a proposal (pitch), and a cover letter to their email address.
Budget Travel publishes long and short articles about a variety of topics such as Culture, Family, Get Inspired, Destinations, Food & Drink, Wildlife & Nature, Travel Tips, and Adventure.
They pay writers $0.50 to $1 per word.
Fox News travel section publishes content for travellers and tourists. They assign articles related to Cruises, Theme Parks, Disney, Beaches, Budget Travel, Family Travel, Travel News and Travel Home.
Blog posts are usually 1,000 words long. According to a report at WhoPaysWriters.com, Fox News – Travel pays $0.17 per word.

$0.20-$1 per word
BBC Travel is a high-profile magazine that creates video and written content for travellers. Writers are expected to pitch ideas that will fit into their blog sections (Culture & Identity, Food & Hospitality, Destinations, and Adventure & Experience.)
For "unexpected or surprising stories" that are accepted, BBC Travel pays $0.20 to $1 per word.
16. Adventure Cyclist Magazine
Adventure Cyclist Magazine is the go-to publication for bicycling routes & maps, stories, etc. They accept submissions for publication between June 1 and October 31 of each year.
Adventure Cyclist Magazine runs two types of articles: Feature-length stories (2,000 to 3,500 words with photos) and The Final Mile (1,200 to 1,500 words without accompanying photos.)
According to a report at WhoPaysWriters.com, they pay $1.35 per word.
Kayaking is an enjoyable sport that Alaska is well-known for. Adventure Kayak Magazine covers topics such as kayaking destinations, gear guides, and kayaking tips.
If you've ever put a paddle in the water, Adventure Kayak Magazine will offer you $0.2 per word in exchange for sharing your kayaking tips and stories.
Freelancers are required to submit articles that are no longer than 2,000 words with professional-quality photos.
Rapid Media, the company that publishes Adventure Kayak Magazine, also owns Canoeroots Magazine – a publication dedicated to articles about canoeing.
With the same rules and payment as Adventure Kayak Magazine, Canoeroots Magazine prefers reading queries rather than completed manuscripts to decide whether to accept an article or not.
Brides.com is a sister site of Conde Nast Traveler that specialises in romance.
The travel section of Brides is dedicated to couples and includes two main categories: Honeymoons and Destination Weddings.
For accepted manuscripts, Brides pays $2 to $3 per word.
20. The New York Times Style Magazine – Travel
The New York Times Style Magazine publishes travel articles continuously on international destinations. Articles can cover recipes, cities, arts, culture, beaches, etc.
The New York Times Style Magazine pays $2 to $3 per word.
AFAR is an in-print and digital travel magazine dedicated to tourists in particular. They publish 10-style activity and/or destination-focused articles, how-to's, travel guides, etc.
Travel writers are required to write articles that will fit into their three main departments (WANDER, RESIDENT, and FEAST.)
Reports at WhoPaysWriters.com show that AFAR Magazine pays $0.5 to $1.5 per word.
Travel + Leisure is a famous travel magazine that publishes compelling articles, aiming to attract readers with a fresh angle.
According to Freedom With Writing, 95% of Travel + Leisure's writing is done by freelance writers.
After publishing your article, you can expect to get paid up to $2 per word.
Outpost Magazine is a publication covering travel, adventure, and culture. They're particularly interested in long-form travel journalism that covers the in's and out's of your travel journey.
Online features are expected to be 800 to 1,500 words while in-print features should be between 2,000 to 4,000 words. Pay is negotiated with the editor.
Experienced travel writers with RV knowledge and experience to share should consider pitching Escapees Magazine that specialises in RV lifestyle.
They require stories to be no longer than 1,500 words and pay up to $150 per article upon publication.
25. Luxury Travel Magazine (Australia)
Luxury Travel Magazine is an Australian publication dedicated to luxurious travellers. They cover international travel spots and write articles within the topics: Destinations, Experiences, Stay Here, Itineraries, and Get There.
Luxury Travel Magazine (Australia) prefer pitches to be sent via email and pay up to $0.5 per word for accepted articles.
Departures is a versatile magazine for people with interest in travel, fashion, art, culture, design, etc.
To access their guidelines and learn more about how to pitch ideas to Departures, you need to contact them here.
Editors work with freelancers on both the digital and in-print platforms of the magazine.
As for payments, writers have reported a payment of $0.29 to $0.62.
Food & Wine is an American magazine that publishes content on the topics: recipes, drinks, travel, holidays, kitchen & home, etc.
For details about contributing, get in touch via their "Contact Us" page.
Payment is unspecified.
Outside Online is a monthly magazine that covers art, literature, politics, sports, activities, etc.
Although they have a stable of writers who work with them, Outside Online is also interested in working with new authors who write about outdoor events, activities and regions, along with sports and adventure travel pieces.
Payment is usually between $500 to $1000 depending on publication platform and word count.
Saveur is an entertainment magazine sharing articles that fit into the categories: travel, food, drink, recipes, etc.
Saveur is looking for freelancers to write feature stories and informative articles. They pay them $0.30 per word.
Sunset is a travel magazine specialised in gardening, food, wine, and travel. Writers are expected to get in touch with the magazine to learn more about the requirements and guidelines.
Payment is usually $1 to $1.5 per word and paid 30 days upon publication.
High Times is a magazine specialised in weed culture. They accept article idea submissions related to travel, health, culture, women and business.
Writers should stick to a word count of 1,200 words or less, and are required to message the editor about their article ideas before working on the draft.
Pay is up to $1k per article.
Little India is an international publication targeting Indians living abroad.
They pay freelance writers up to $700 per article, and they're interested in topics that fall under the categories: politics, entertainment, life, expats, travel, crime and business.
33. World Nomads Mojos (for new opportunities)
World Nomads Mojos is more of a job board where you can find advertisements of new travel writing opportunities World Nomads has to offer.
The pay usually ranges from $0.20 to $0.50 per word.
If you're an avid traveller, there is no doubt that you're already familiar with this publication.
According to WhoPayWriters.com, VICE pays freelancers from $0.14 to $0.29 per word, and payments are usually initiated within two months.
We recommend using LinkedIn to connect with the publication's editors.
Hemispheres is one of the top in-flight travel magazines in the United States. They accept up to 12 freelance contributions for every issue.
According to The Freelancer's Year, Hemispheres pays $1 per word.
Do you know or work with any well-paying travel magazine? Share in the comments below.
Land Well-Paying Freelance Writing Gigs
Download your FREE Pitching Template Cheat Sheet and get 8 pitching templates.